Concierge Services
Residential Cleaning
Commercial Services
House/Pet Check-in
Organization
Who loves going to Costco? We do! Skip the Sunday morning grocery shop and have us do it any day of the week, at any store of your choosing. We help with events, we will pick up the supplies, the cake, and the food. We will help with the set-up as well as clean up afterward. You finally have an opportunity to ENJOY yourself, rather than wonder what you' re forgetting, or if everyone has been thought of and care for. Give us a call, we can help with whatever it is you need picked up or dropped off!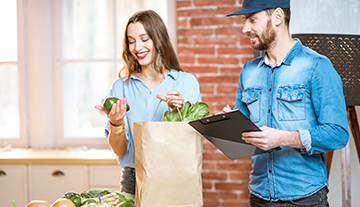 Imagine the peace of mind walking through your door after work to a clean, maintainable home. Cooking dinner in a clean kitchen where all the dishes are put away, ready for use. Putting the kids to bed in clean beds, and running a hot bath in a ring-free tub, with a hint of cleanliness in the air, and shampoo bottles lined up in a way you can see each label. These are the things we envision for our clients when we are in your home. Our team will come on a weekly, bi-weekly, monthly, or whenever you call basis!
We offer the same quality services to our commercial clients. If you're looking to keep the spread of the virus to a minimum in the office, the best place to start is in the cleanliness and maintenance of an organized facility. Keep your employees motivated by fast and efficient courier services. A little bit will go a long way when the environment of your office is easy to work in. It's hard to plan an office party when you don't have the staff to point duties to. Who's going to pick up the supplies, set-up the decorations? Genie Helping Hand Services!
This is our team's favorite service that we offer. Everyone at Genie Helping Hand Services has a special soft spot for our furry friends. It can be hard to leave them during the day or overnight, but it will happen from time to time. When it does, we will check in on your homes and your pets. Our Helping Hands can provide exercise for your animals through walks or play, we will feed them and clean up after them if it's required. Extra love and affection are free of charge?
We all have that one room that everyone seems to avoid. The door is always closed so you can forget the forest of accumulated miscellaneous items. Now and then you sort through a little, but a month later you're right back where you started. Let's get in there and get it organized! From pantry to the garage, we can help you get your space back, and keep it that way. Our Helping Hands will assemble small/medium furniture and shelves, rearrange furniture and help you sort through items to keep or toss. When your home is organized, you can think clearer and your mood is calmer. Self-care comes in many forms and improving your home's organization is one way that will benefit the whole family.